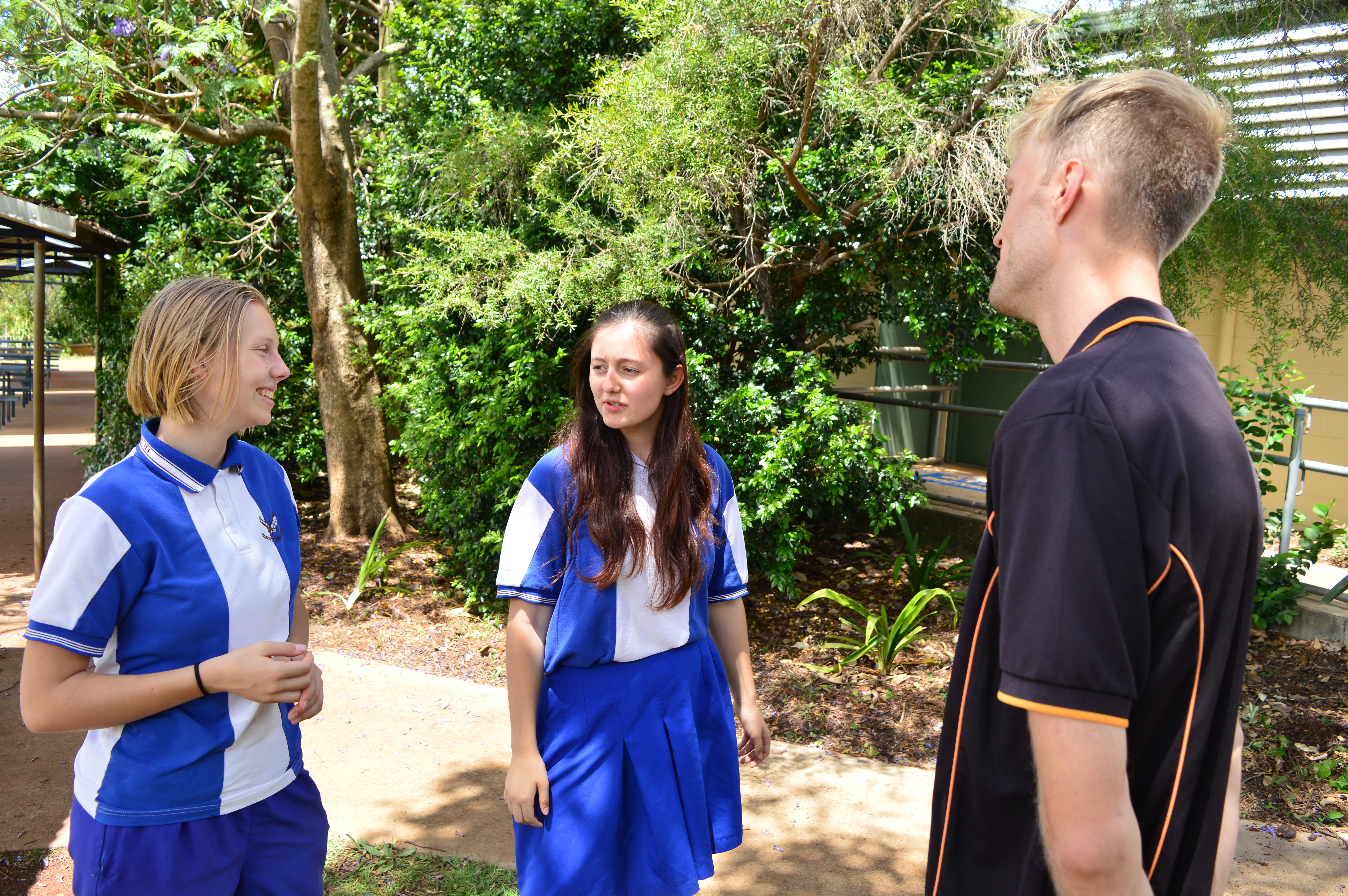 SU chaplains

SU chaplains provide spiritual and emotional support to school communities. They are in the prevention and support business: helping students find a better way to deal with issues ranging from family breakdown and loneliness to friendships and mental health.
They provide a listening ear and a caring presence for children and young people in crisis, and those who just need a friend. They also provide support for staff and parents in school communities.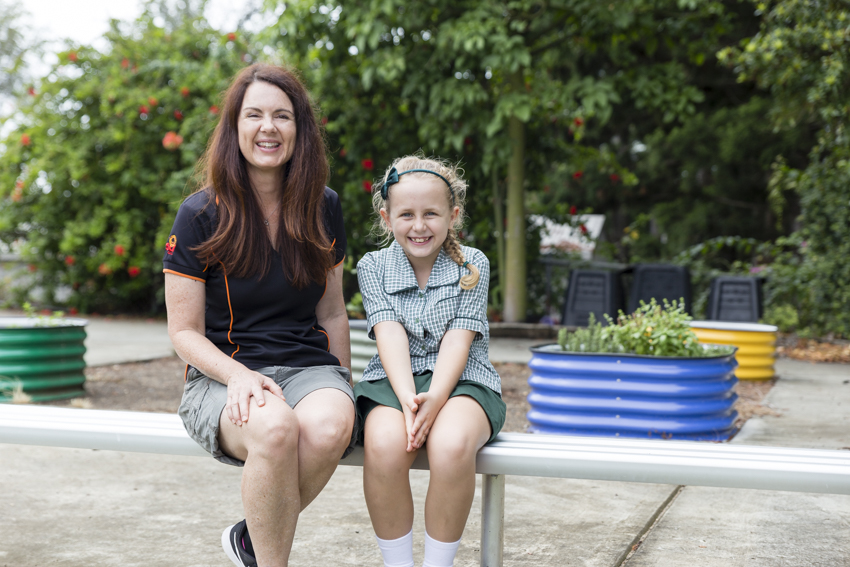 You can help!
The Federally funded National School Chaplaincy Program (NSCP) has been a great help, but not all school chaplains receive government funding and it is important to note that the NSCP program is only meant to be a contribution towards the costs of a chaplaincy service.
To ensure local chaplaincy services remain sustainable, local community support is vital. SU Chaplaincy supports the initiative by appointing, training, and equipping school chaplains.
Your support can help keep chaplains in schools.
Federal funding – Acknowledgment and disclaimer
Some of our chaplaincy services are provided under the National School Chaplaincy Program and have been partially funded by the Australian Government Department of Education.The views expressed on our website do not necessarily represent the views of the Australian Government Department of Education.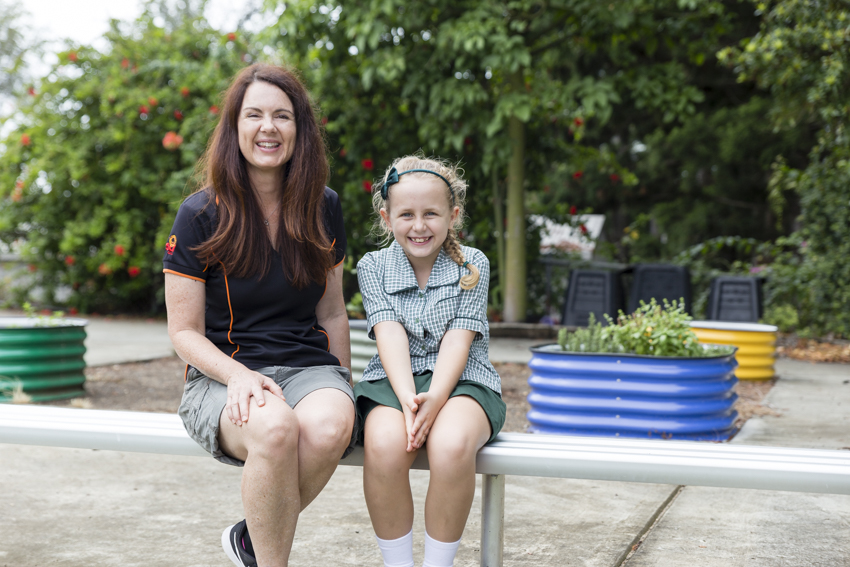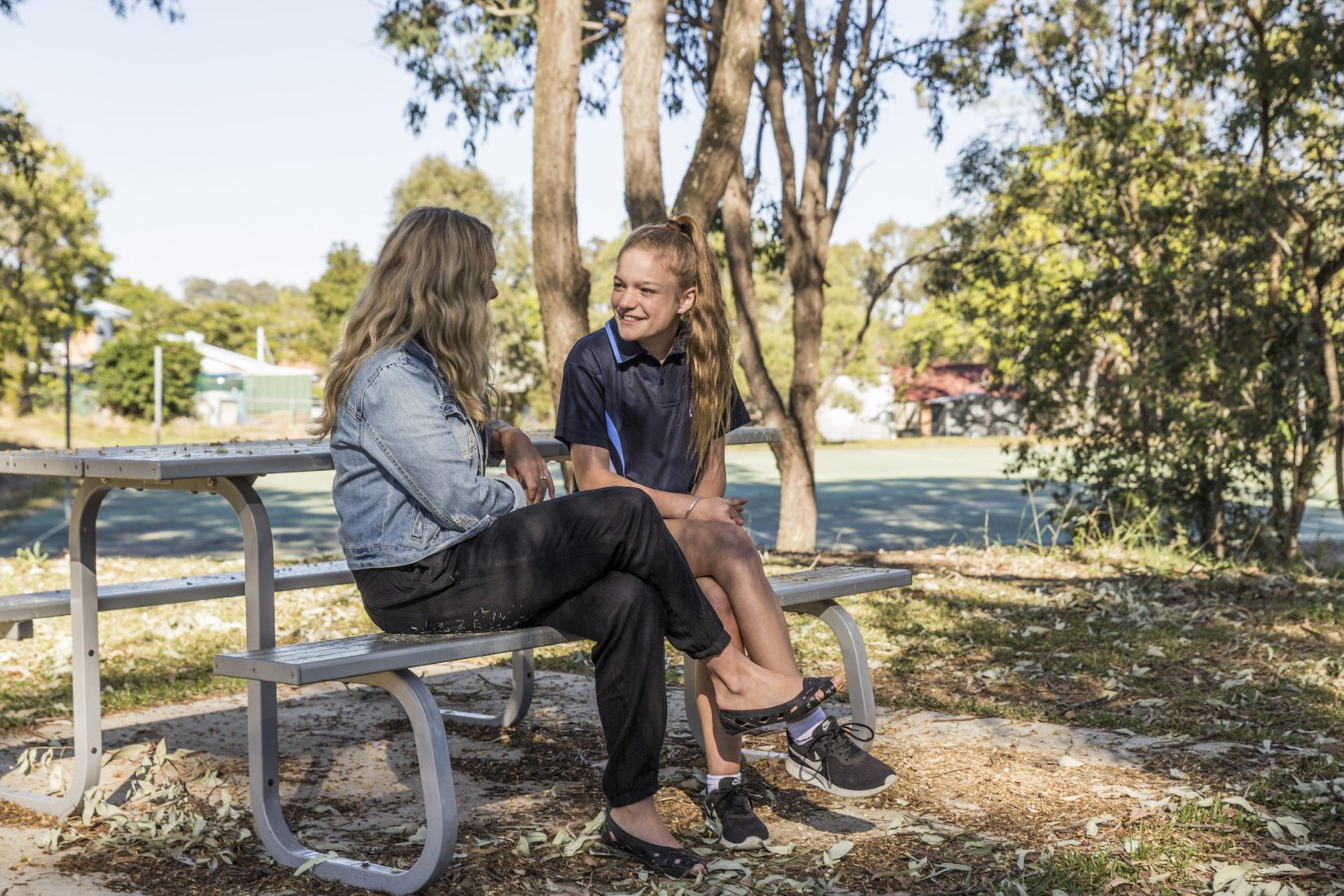 Parents
Who are school chaplains?
What does a school chaplain do?
These questions and more are answered here.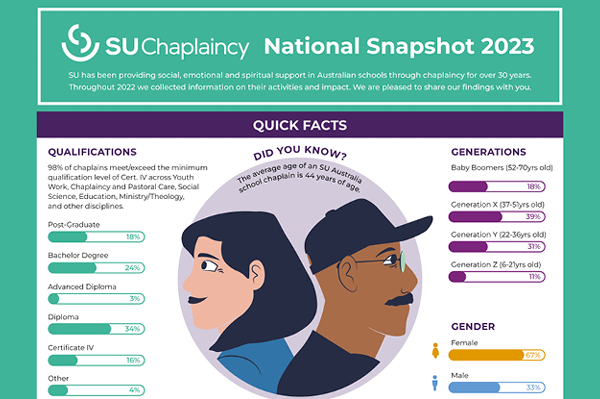 SU Chaplaincy National Snapshot
SU has been providing social, emotional and spiritual support in Australian schools through chaplaincy for over 30 years. Throughout 2022 we collected information on their activities and impact. We are pleased to share our findings with you.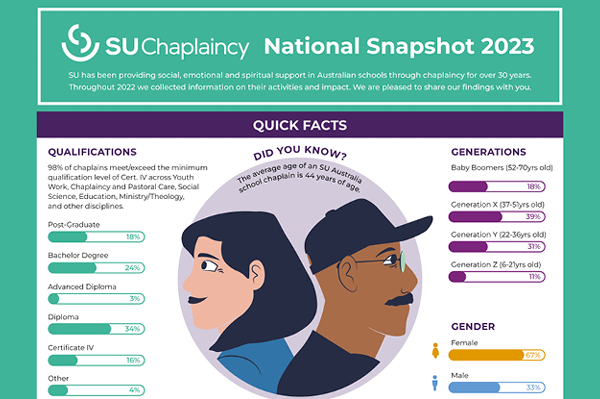 How do I get a Chaplain in my school?
You can download our brochure today to find out what school chaplaincy is and why it is such an effective resource in schools.
Get in Touch
Give our team a call on 1300 478 753 to discuss how we can help you find the right Chaplain for your school.