Chappy Week is an annual event run by SU Australia to raise awareness of the value of school chaplains and to raise funds to support chappies.
Schools and communities get on board, hosting special events and taking to the streets for their 'chappy'.
Here are some events being run in schools across Australia in and around Chappy Week each year:
Breakfast launches
Day of Honour
Chappy Challenges
Chappy breakfasts and fundraising dinners
Get in touch with your local chaplain for more details!
SU Australia is officially endorsed by the Department of Education (DOE) as an accredited employing authority for school chaplains.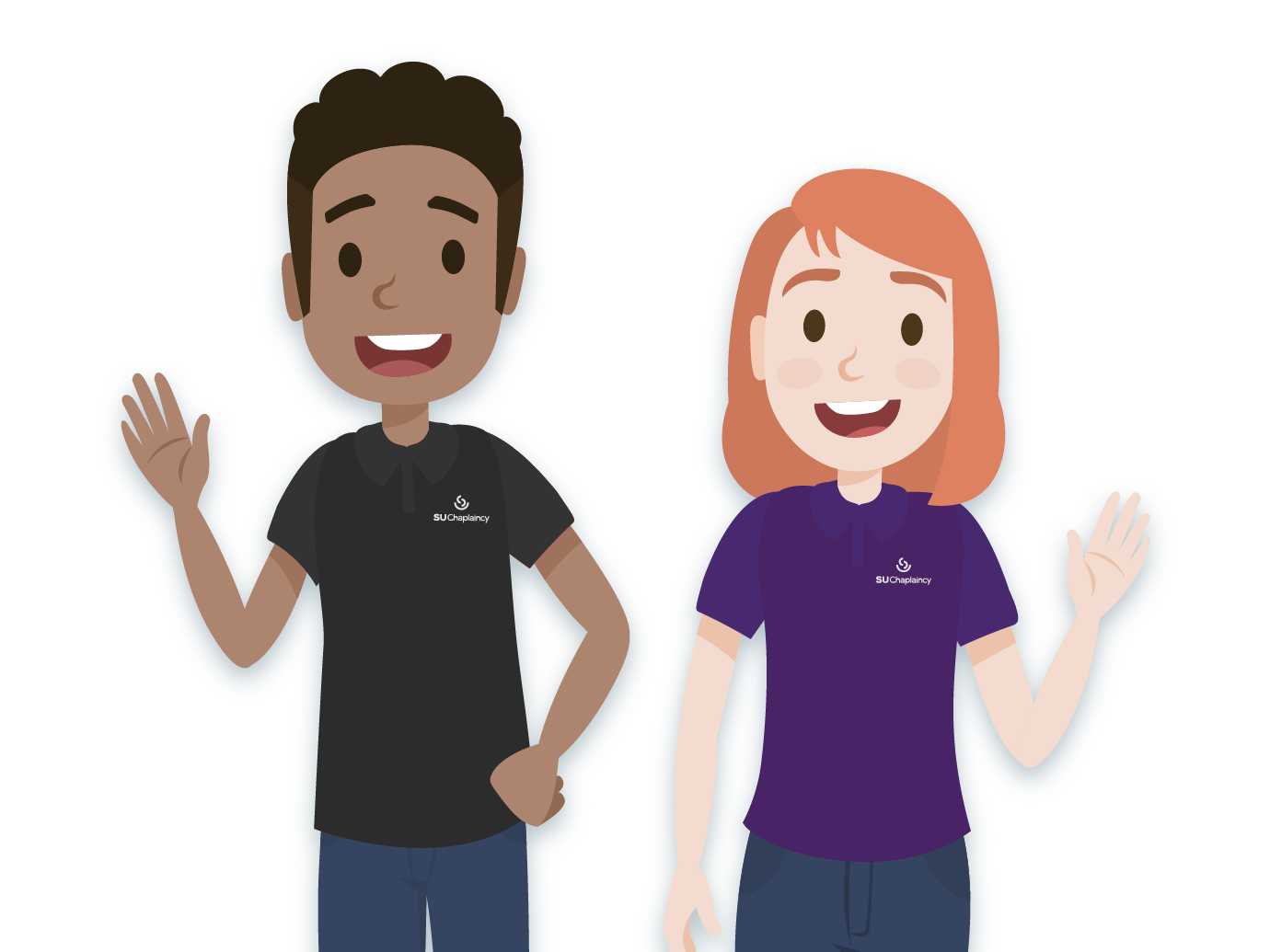 Chappy Week is an annual celebration of you (chaplains) and the part you and your volunteers play in championing your community. There's no right or wrong way to run your Chappy Week, but if you aim to tick off the following things, chances are you'll have an awesome week:
Chappy Week is about:
Raising the profile of chaplaincy,
Raising funds and,
Celebrating the amazing work you and your volunteers do for the young people of Australia.
Who to ask if I have questions?
Your Field Development Manager (FDM) is your go-to person for Chappy Week queries, but if you've got an idea that might include the media or extra promotional material, our Marketing and Communications team would love to hear from you.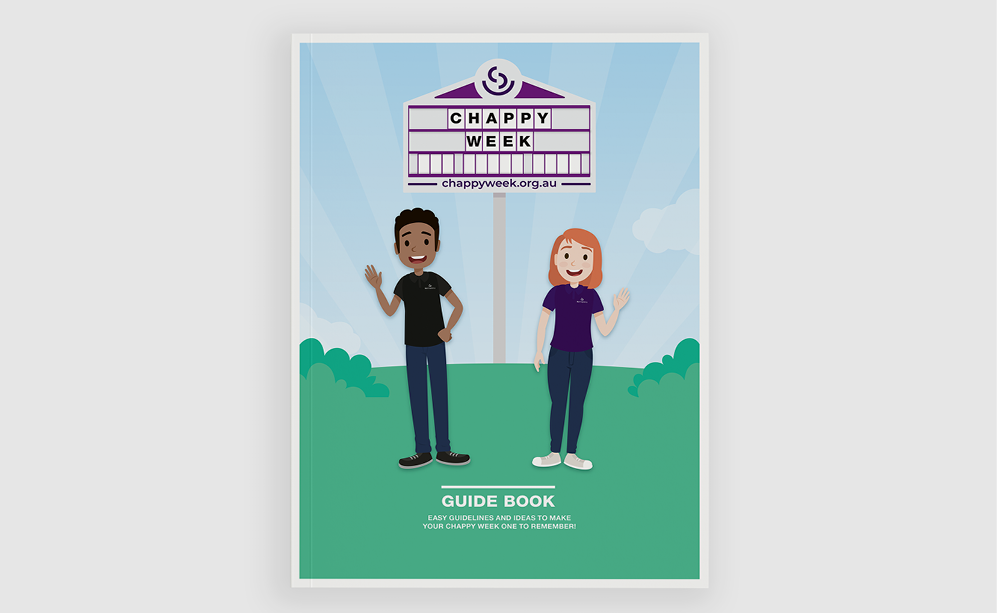 Chappy Week Guide Book
Access your easy guidelines and ideas to help make your Chappy Week one to remember!
Chaplaincy Snapshot
Download the latest SU Chaplaincy Snapshot.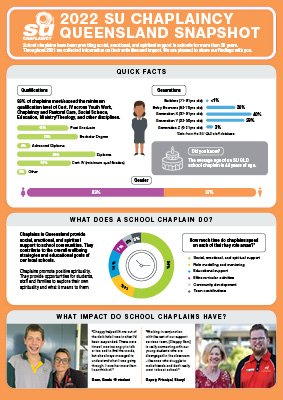 Chappy Week Logo
Download this year's Chappy Week logo.
Chappy Week Poster Templates
Access our poster templates so you can create your very own Chappy Week poster!
Chappy Week Social Media Tiles
Get social with these Chappy Week tiles for both Instragram and Facebook.
Chappy Week Powerpoint
Create your very own PowerPoint presentation.
Chappy Week Letterhead
Give your communications a professional look with our latest Chappy Week branded letterhead.
Chappy Week Media Publishing Permission Forms
We love to hear your stories from Chappy Week.
If you have a great story to tell, or have a great photo to share, please ensure you've got written consent for anyone involved (and get the okay for your principal too).
Chappy Week Media Release Template
If you'd like to promote your Chappy Week activities with local media, use our media release template.
Please Remember: To check with the Marketing & Comms team via stories@su.org.au before approaching the media.
Chappy Week Letter Template for Community Businesses
Hit the ground running in drumming up support for your chaplaincy service with our Letter Template for Community Businesses.
Chappy Week A4 Colour-In Sheet
Unleash the creative genius in your students with the Chappy Week colouring in sheet.
Colour Fun Run
Ignite your school spirit with explosions of colour powder! Have the best day of the school year by turning your students into running rainbows of happiness!